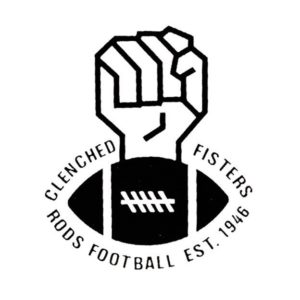 St. James Rods Football
Hard training, easy game; easy training, hard game.
St. James Rods would like to thank and congratulate the Cruncher, Atom, Pee Wee and Majors teams, all the players, coaches and staff for a great season of football. Also to the volunteers, parents and families for cheering on the Rods and supporting amateur football in our community.
SEE YOU IN 2023!
WE WANT YOU FOR OUR BOARD!
Do you have an opinion? Do you want to be involved? We need you for the Rods Board of Directors!
Our Annual General Meeting is on Wednesday, November 16 at 7:00pm. We hope to see you there.
St. James Rods Football Club Annual General Meeting (AGM) will take place on Wednesday, November 16, 2022 at 7:00 p.m. Details will follow. As of now, the meeting will be held in person at the Kirkfield Westwood Community Center Board Room. There might be the possibility of holding the AGM via Zoom as a last resort. The Rods are actively looking for volunteers to help out in a variety of ways and it is important to bring new volunteers to the Club to ensure the long-term viability of our...
read more
The club provides quality football programs for over 140 players. All the coaches, managers, trainers and board members are volunteers. A helping hand is always welcome.
The Board of Directors meet the third Wednesday of the month at 7 pm. All parents are welcome to attend.
We continue to improve our facility – building and grounds. Over the years we have expanded the building, added better lights for the practice fields, more seating for fans at the game field,and extended the underground sprinkler system.
The Rods were established in
1946
and are the longest continually operated minor football club in western Canada.
The years saw the Rods dominate the football scene in western Canada with ten trips to the Western Canadian Final and picking up three Junior Canadian Football Championships.