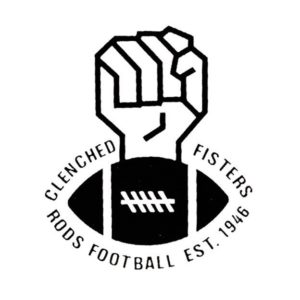 St. James Rods Football
Hard training, easy game; easy training, hard game.
TACKLE REGISTRATION
NOW OPEN!
2022 Tackle MMFA Registration Now Open!
CRUNCHER – Born in 2013 & 2014
ATOM – Born in 2011 & 2012
PEE WEE – Born in 2009 & 2010
BANTAM – Born in 2007 & 2008
ST JAMES RODS MAJOR JUNIORS FOOTBALL REGISTRATION NOW OPEN
If you were born between
January 01, 1999 and
December 31, 2004
you are eligible to play
See MMJFL.ca for more info
Registration is now open for St. James Rods Major Juniors Football. If you were born between January 01, 1999 and December 31, 2004 you are eligible to play! Note that you need to a member of 2022 FB Canada PLAYER - TACKLE and 2022 FB Manitoba Membership/Insurance. See this page for more details and to register: https://app.teamlinkt.com/register/go/mmjfl/13366
read more
REGISTER NOW
FOR
SPRING FLAG
The club provides quality football programs for over 140 players. All the coaches, managers, trainers and board members are volunteers. A helping hand is always welcome.
The Board of Directors meet the third Wednesday of the month at 7 pm. All parents are welcome to attend.
We continue to improve our facility – building and grounds. Over the years we have expanded the building, added better lights for the practice fields, more seating for fans at the game field,and extended the underground sprinkler system.
The Rods were established in
1946
and are the longest continually operated minor football club in western Canada.
The years saw the Rods dominate the football scene in western Canada with ten trips to the Western Canadian Final and picking up three Junior Canadian Football Championships.